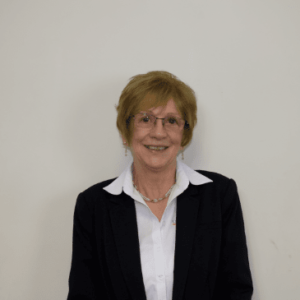 Christine Haycocks
Head of Quality
Christine Haycocks
Member of the management team with the responsibilities of the head of quality, Ofsted nominee and designated safeguarding lead.
36 years in work-based training managing the quality delivery of government funded and private training. Delivering assessor, internal quality assurance, teaching, learning and development, advice and guidance, equality and diversity and English qualifications.
Managing the quality delivery of apprenticeships, staff recruitment, supervision and development. Leading on safeguarding, ensuring compliance with the Education and Skills Funding Agency requirements, the Register of Training Providers contractual commitments and preparing for and leading on Ofsted inspections.